SO YEAH.
I GOT THE SIMS 3 AND MADE THE DOCTOR AND THE MASTER.
I ACTUALLY DID THIS FUCKING AGES AGO BUT NEVER GOT ROUND TO MAKING A POST LOL. UNTIL NOW!
WARNING, THIS POST IS
VERY
IMAGE-HEAVY!
I'M GOING TO REFER TO THEM AS THETA AND KOSCHEI BECAUSE THAT'S WHAT THEY'RE CALLED IN THE GAME.
FOR THE INTERESTED:
THETA'S TRAITS ARE BRAVE, COMPUTER WHIZ, DAREDEVIL, EXCITABLE, AND GENIUS. EXCITABLE IS FUN BECAUSE WHENEVER SOMETHING REMOTELY INTERESTING HAPPENS HE SHOUTS "ZEMZI BAR?? ZEMZI BAR-AR!!! OHHH, ZOOBI!! :D". (/ACCURATE TRANSCRIPTION OF SIMLISH)
KOSCHEI'S TRAITS ARE COMPUTER WHIZ, DAREDEVIL, EVIL, FLIRTY, AND GENIUS.
THEY HAVE AN ADOPTED SON CALLED TAMORO. YEAH I KNOW. I DIDN'T REALISE AT THE TIME. THEY SHOULD GET A GIRL CALLED YESTADAE.
PLEASE IGNORE ALL RANDOM OUTFITS/OBJECTS. OUTFITS ARE PROBABLY WORK UNIFORMS, OBJECTS (LIKE THE RANDOM SHOWER IN THE FIRST ONE) REALLY DO HAVE A REASON FOR BEING THERE, LOL.
TRUE LOVE
THETA LIEKS FISHING. WELL HE DOESN'T REALLY, HE JUST NEEDS TO BE GOOD AT IT FOR THE SCIENCE CAREER PATH.
TEACHING TAMORO TO FISH, D'AWW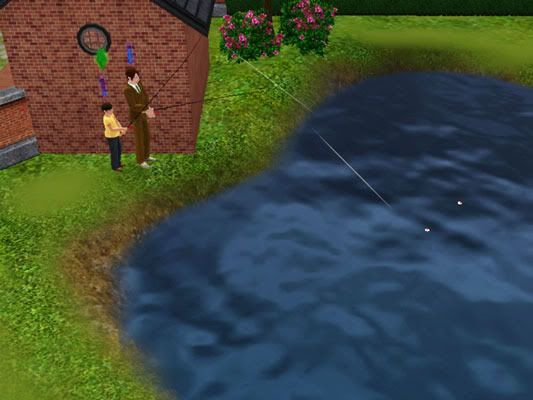 MORE D'AWW. HELPING WITH HIS HOMEWORK OR SOMETHING.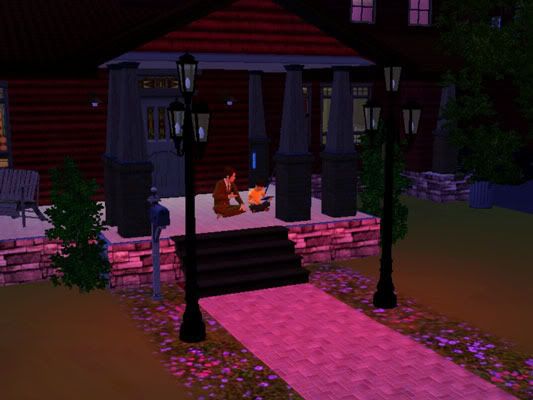 CONGRATUMALATIONS YOU SOMEHOW MANAGED TO SET THE CHAIR ON FIRE, AND YOURSELF.
EXTINGUISHING HIS FLAMING ARSE, LOL
HOORAY
THIS HAPPENS QUITE A LOT. THE FIREMAN IS A PRETTY COOL GUY THOUGH. WITNESS HIM DANCING WITH TAMORO:
THE POLICE ARE USELESS THOUGH. IF YOU WANT A JOB DONE PROPERLY, DO IT YOURSELF.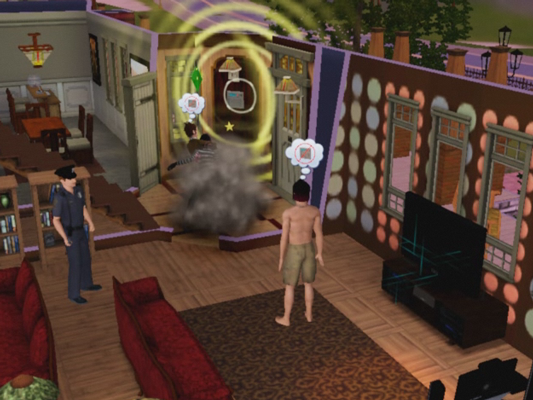 EXCITING VIRTUAL REALITY GAMES!
OSHIT-
LOL, INTERNETS (THERE IS HONESTLY AN ACTION CALLED "TROLL INTERNET FORUM")
GRAVEYARDS ARE SO ROMANTIC
YEY LET'S TALK TO DEAD PEOPLE!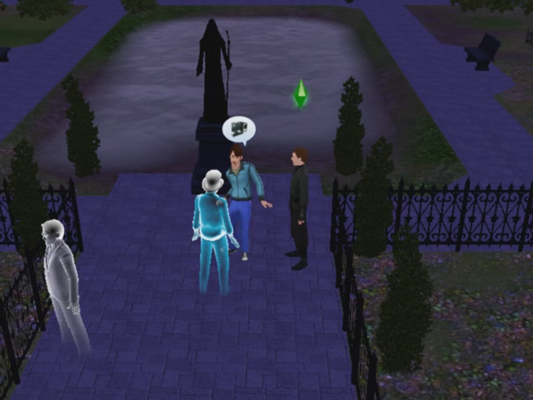 SKIENCE! (MAD SCIENTIST UNIFORM FTW)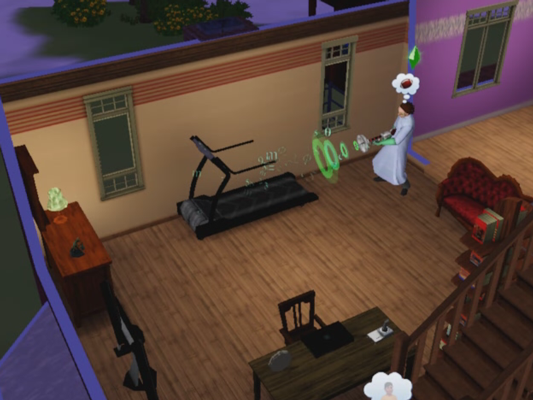 DOESN'T ALWAYS GO WELL THOUGH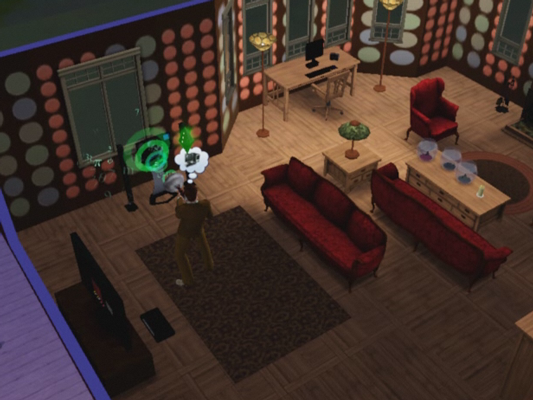 WELL DONE.
FOR SOME REASON I PUT A HUGE FUCKING ASTEROID IN THEIR GARDEN
IT'S NOT WHAT IT LOOKS LIKE. THETA IS JUST... A VERY FLEXIBLE DANCER.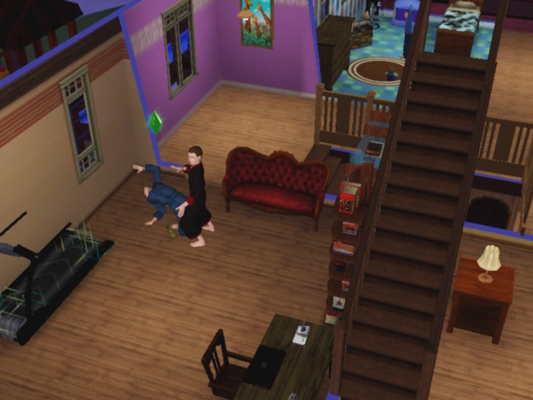 KOSCHEI HAS A NEW LOOK.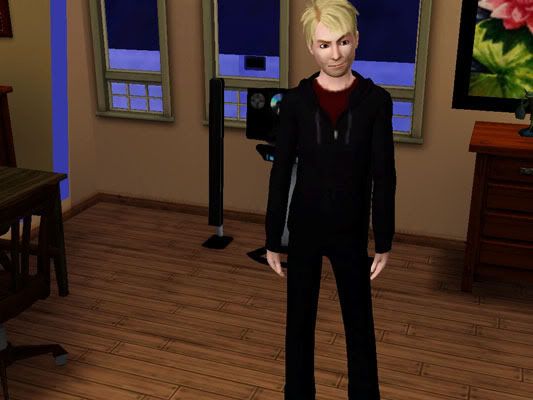 THETA APPROVES.
BUT ALL IS NOT WELL.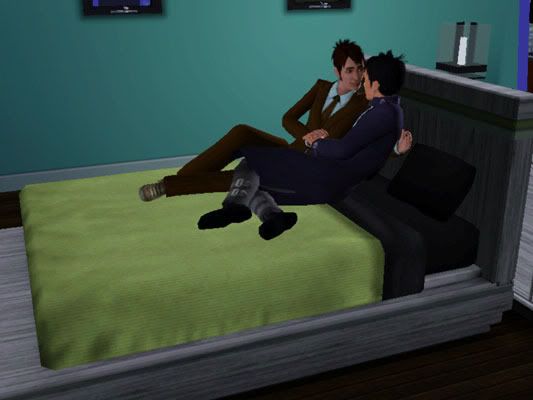 SOMEONE'S BEEN A VERY BAD BOY.
WITH MARTHA TOO FFS!
IT CAN'T END WELL....
JACK WETS HIMSELF WITH TERROR. WELL HE DOESN'T REALLY BUT I THOUGHT THAT THOUGHT BUBBLE THING WAS APPROPRIATE.
"IT'S OVER!"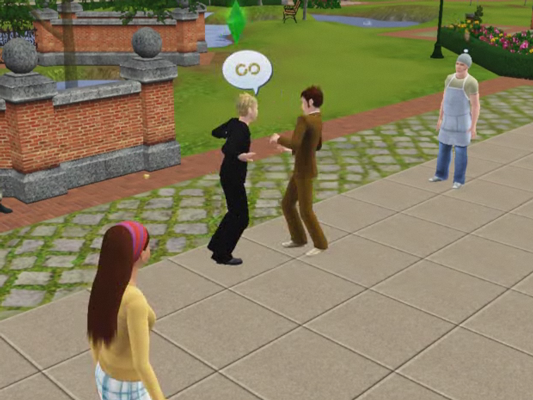 THIS ACTION IS CALLED "IMPLY KOSCHEI'S MOTHER IS A LLAMA"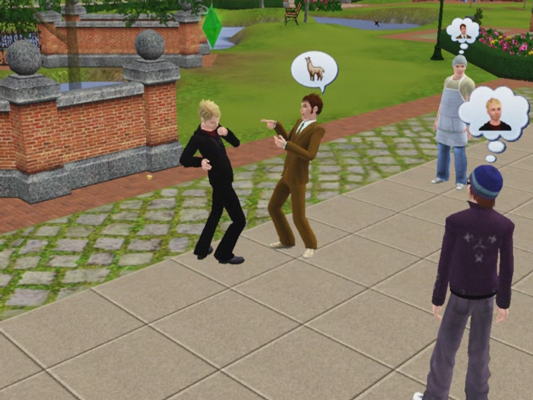 NO FUCKING APOLOGIES! RAWR!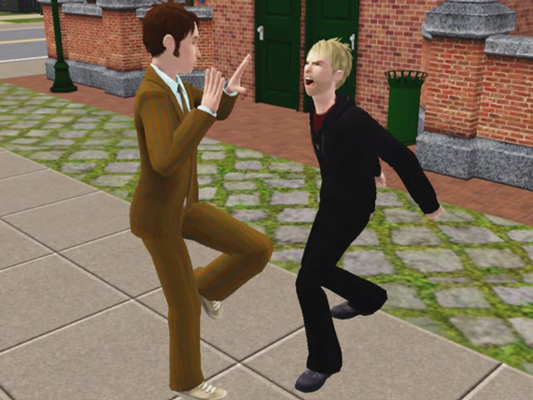 I KNOW IT LOOKS LIKE HE'S GOING "TALK TO THE HAND!", BUT HE WAS ACTUALLY PRETENDING TO BRUSH DIRT OFF HIS SHOULDER AND WENT "HMMF!" WHICH IS EVEN BETTER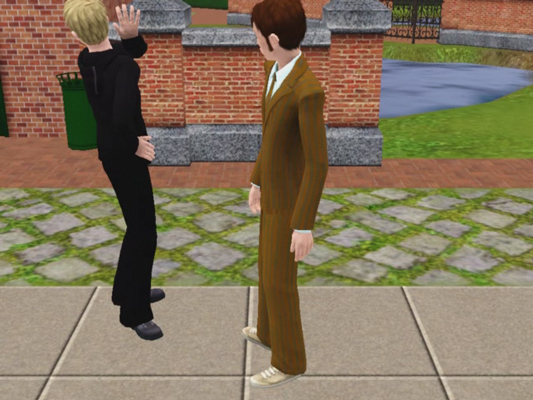 BITCHSLAPPED!
RETALIATION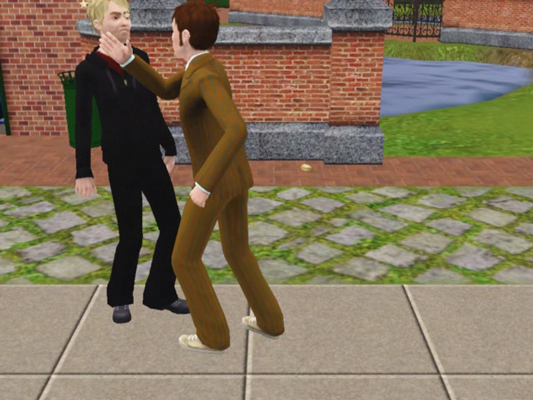 FIIIIIIIIIIIIGHT
"D:"
QUITE RIGHT TOO, KOSCHEI. CHEATING BASTARD.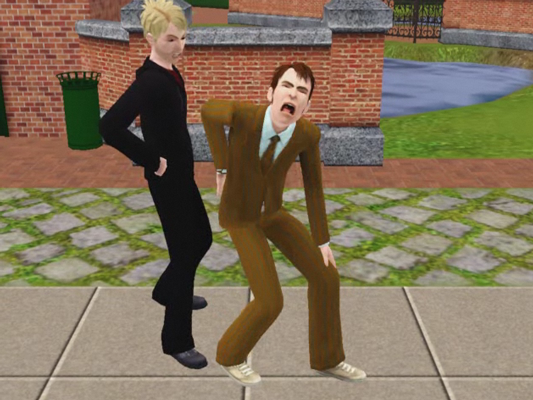 CRY MOAR, THETA.
SO YEAH. THEY SPLIT UP AND ARE NOW ENEMIES. SO I HAD TO GET THEM TO MOVE HOUSE :\ LIKE, I CAN'T HAVE THEM LIVING IN THE SAME HOUSE, BUT I DON'T WANT TO MOVE ONE OF THEM OUT BECAUSE IN SIMS 3 THEY DON'T REALLY LIKE YOU SWAPPING BETWEEN HOUSEHOLDS, SO I'M BUILDING TWO HOUSES ON THE SAME LOT, HEHE. I WAS KIND OF GUTTED THOUGH BECAUSE I HAD TO LEAVE THETA'S BEAUTIFUL GARDEN BEHIND ;_; HE HAS A SPECIAL INDOOR ONE IN THE NEW HOUSE THOUGH, YAY. THE MASTER'S HOUSE HAS AN UNDERGROUND LAIR BIT AND IS ALL SEXY RED AND BLACK. MIGHT TAKE A WHILE FOR ME TO FINISH IT ALL THOUGH.
I DON'T KNOW WHAT'S GONNA HAPPEN AFTER THAT. SHOULD THEY BE AT EACH OTHER'S THROATS ALL THE TIME OR SHOULD THEY ~SLOWLY REBUILD THEIR RELATIONSHIP~ AND REMARRY? OPINIONS PLZ, LOL. ALSO I WANT TO KNOW WHO ALL YOU RANDOM PEOPLE WHO JOINED THIS COMMUNITY ARE
THIS POST WOULD NOT BE COMPLETE WITHOUT THIS: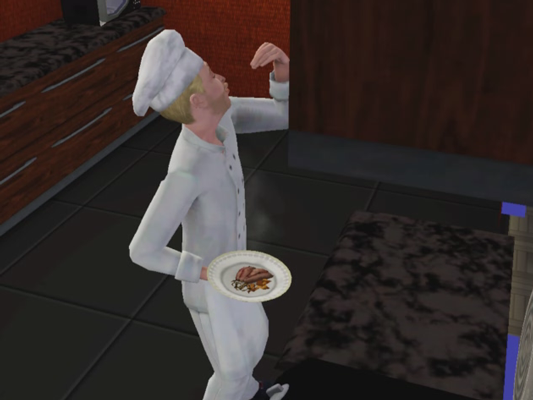 BELLISSIMO!